Aktuelles
SoloGammon - Online Guide
Object of the Game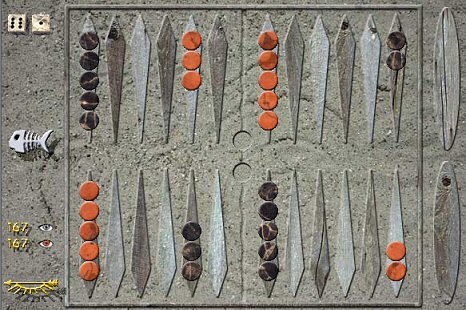 Sologammon is a single player version of Backgammon played against the computer.
Flow of the game
The game starts by clicking on the fish icon on the left of the screen. The computer will play as your opponent. On your turn, click on the dice in the top left hand corner. The rules are the same as Multiuser Backgammon.
Scoring
The score depends on the number and the position of stones of the losing player at the end of the game.