Aktuelles
Wie jedes Jahr, unser wunderbares Sommertreffen auf der Marienburg in Zell vom 21.08-25.08.2019. Ab Heute 17.06.2018 - 19:00 Uhr Anmeldung! Wir freuen uns auf Euch!
BSW-Team am Sonntag, 3. Juli 2022 03:21 Uhr MESZ.
Chaos - Online Guide
Object of the Game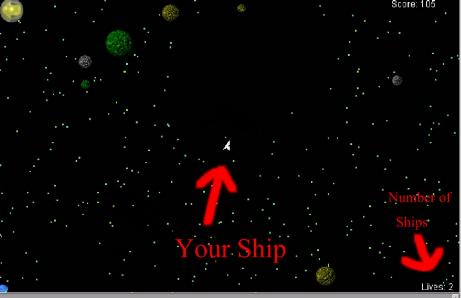 Chaos is the BSW version of Asteroids, a classic Arcade Game.
You have to control a space ship. You get 3 lives. If an asteroid hits your ship, you lose a life.
Controls
The following keys are used to control your spaceship:
c - Clockwise
x - Anti-clockwise
v - fire
g - move forward (direction of ship)