Aktuelles
Für alle Kurzentschlossenen DM Qualifikanten: Anmeldeschluss: Sonntag, 26.11. 9h morgens!!! Detailinformationen im Forum!
BSW-Team am Samstag, 25. November 2017 22.11 Uhr CET.
Chaos - Online Guide
Object of the Game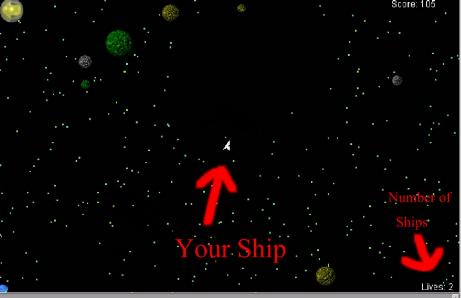 Chaos is the BSW version of Asteroids, a classic Arcade Game.
You have to control a space ship. You get 3 lives. If an asteroid hits your ship, you lose a life.
Controls
The following keys are used to control your spaceship:
c - Clockwise
x - Anti-clockwise
v - fire
g - move forward (direction of ship)