Aktuelles
Wie jedes Jahr, unser wunderbares Sommertreffen auf der Marienburg in Zell vom 21.08-25.08.2019. Ab Heute 17.06.2018 - 19:00 Uhr Anmeldung! Wir freuen uns auf Euch!
BSW-Team am Dienstag, 9. August 2022 16:37 Uhr MESZ.
User Defined Menus
The menu tool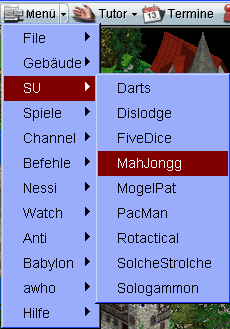 By clicking the "Menu" buttons , your User Defined Menus from your Prop File are shown.
With Tool Configuration you can add or remove tools in the tool bar.
Alternative: Menüs in eigener Menüleiste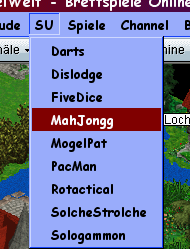 By using MenuBar = on in your Prop File you can also see your User Defined Menus on the line above the tool border.
You should use only one of the two options, as the size of the screen is impacted by both menus.